Britt Arnhild's House in the Woods
My name is Britt Arnhild and I'm forty years old. I'm married to Terje, and we have four children, Torgeir, Řystein, Ingrid Elise and Marta Kristin.
We live in Trondheim, the third largest town in Norway, with about 140.000 inhabitants.
My hobbies are many; I can name a few of them; quilting, reading, knitting, collecting, decorating and writing letters to friends.

---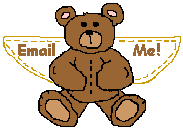 This page has been visited
times..

---